Profile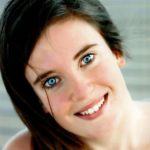 Kristi Sawyer
Thank you for all the great questions in the chat! If you want more detail or if I missed you, please feel free to 'Ask' me now!
Curriculum Vitae
Education:

BSc Pharmacology at Newcastle University (2012-2016); PhD at King's College London (2016-present)

Qualifications:

11A*s at GCSE, 2A* and 3A at A-level, 1st Class BSc

Work History:

I worked for one year at GlaxoSmithKline, a drug company, while doing my BSc.

Current Job:

PhD student

Employer:

King's College London is a world-renowned University in London.

We are world-renowned for the quality of our research and we produce some of the best articles on mental health in the world. The research that happens here has been judged to be the 2nd best in the world for Psychology, Psychiatry and Neuroscience.
Favourite thing to do in my job: I love being in the lab, designing my own experiments to find out things I am curious about.

About Me

I am a PhD student at King's College London, studying the effect that stress during pregnancy can have on how the baby develops before and after birth.

My Work

I study pregnancy and how a mother's mood can affect how her baby and child develops. I do this by interviewing mothers and their babies. I also conduct experiments in the lab to see how the mother's biology can affect her baby.

My Typical Day

I spend some time at my desk answering emails, then go to the lab. I also sometimes travel to see mothers and their children at their homes.

My Interview

How would you describe yourself in 3 words?

Curious, excitable, determined

What's the best thing you've done in your career?

I discovered a new enzyme!

What or who inspired you to follow your career?

I loved the idea of knowing the new developments in medicine before doctors do.

What was your favourite subject at school?

Biology, Chemistry and Maths

What did you want to be after you left school?

I knew I wanted to be a scientist

Were you ever in trouble at school?

If I'm being completely honest no...I was a complete geek (and still am!)

If you weren't doing this job, what would you choose instead?

I would probably be a teacher.

Who is your favourite singer or band?

Michael Buble

What's your favourite food?

Raspberries

What is the most fun thing you've done?

I parachuted off a mountain when I was younger.

If you had 3 wishes for yourself what would they be? - be honest!

I wish to help improve lives with my research. I wish to get a job I enjoy waking up for. I wish to inspire at least one young person to become a scientist.

Tell us a joke.

Q: Why can you never trust atoms? A: They make up everything!
---
---